How RavenBlack improves your ROI from WebReports products
Whether you know it or not, a significant number of OpenText customers have WebReports installed within their Content Suite environment. It is often bundled with Content Suite, and more recently, all Extended ECM products include WebReports as part of their software license.
Today, ActiveView (a sister product) also comes with all Content Suite installations as does the Application Management framework (CSApps) that packages and manages applications built with these products.
With so many organizations having direct access to products within the WebReports family, my guess is that you probably fit one of these descriptions:
You have never used these products (you may not even know you have them).
You have a few reports or minor applications with these products.
You are using these products extensively, but you are not very happy with the outcomes of your projects.
You are using these products extensively, and you are delighted with the results of your projects.
Essentially, Ravenblack can provide advice, solutions, guidance, mentoring, training, and products for all of these scenarios. Even for the fourth category, our product suite can dramatically improve your productivity.
So, who are "we" and why do we have the confidence to think we can provide this advice and support above other companies and technical resources?
Well, you can read about our history and background here, but more importantly, we were involved in all of the R&D, Services, Support, Training and Business analysis for these products (for Resonate KT and OpenText), up until the formation of Ravenblack and our current mission.
We believe that no other company has the depth and breadth of knowledge in these products that we do. We know every feature, its reason for development, the best practices for using it, where the defects or bugs are, cunning tricks, unknown features, performance tweaks, packaging, and security considerations. Besides our background in the development and support of these products, we have walked the walk, building complex applications and ultimately guiding many customers and partners along the way. Our products are build with that deep knowledge and experience - we have even added in some automatic "audit" features into our application analyzer product.
Are we emotionally invested in seeing these products succeed? You could say that!
As I said above, the best way to find out what we can do for you is to submit a request for a free review of your situation and what kind of support we can provide. You can also request a trial of any of our products.
Going back to the four groups I listed above. If you fall into the first two there is a significant opportunity for you to be doing so much more than you are at the moment. We'll show you how you could improve your ROI from these products you already own.
To be clear, we are not necessarily proposing to build your applications for you, although we can. Our preferred model of engagement is something we have dubbed MAST - Mentoring, Advising, Supporting and Training. We can do this for internal resources or for sub-contracted resources, and on a charged time and materials basis, or via an estimated block of time to complete the services we have agreed to.
For our more information on our products you can access our data sheets via this quick link: www.webreportexperts.com or through the Products menu above.
Summary
To summarize how we can help with customers who are actively using WebReports products, our products and services can help you answer some or all of these questions:
Are the resources we are hiring, knowledgeable/experienced enough?
Is the technology being applied appropriately to our business requirements?
Is the proposed solution/architecture appropriate?
Are the best practices being used?
Will the application be performant?
Will the application be secure?
Will the application be portable between systems?
Will the application be robust for future upgrades?
Are we future-proofing for new technology like the Smart View UI?
Do we know how to maintain the application post-delivery?
With nearly two decades of working in all aspects of Content Server and Livelink, if you are a customer with OpenText Content Suite, we're here to help you. Furthermore, if you are a customer with WebReports, ActiveView, WebReports Extensions for Workflow, or the family of products collectively referred to as Content Intelligence, then you should talk to us about a free review of your usage (or non-usage) of this family of products.
We can answer these questions and guide your projects along the way, and even act as a validation and approval body if you enlist us in this capacity.
From the team at Ravenblack, we look forward to hearing from you!
To find out more, contact Ravenblack today and gain the experience only available through masters of WebReports.
Comments?
Head on over to LinkedIn to discuss this post!
About the author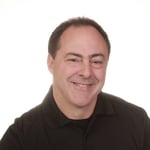 Greg Petti
Greg Petti was the founder of Resonate KT, the original WebReports/ActiveView company. Greg created the first version of WebReports and was heavily involved in all aspects of development, support, training and services related to the RKT products (Content Intelligence). He launched Ravenblack Technical Services in 2019 to focus on working with OpenText Content Suite customers to help them fully realize the value of Content Intelligence through services and products including advanced scheduling technology and a powerful development environment. Review our services below to learn more about how we help you, or contact me for more information.