Ravenblack sponsoring a booth at OpenText World 2022
After a few years of presenting virtually to the OpenText community, we're finally able to sponsor an in-person booth at OpenText World 2022!
This means that for those customers and partners who are able to attend, we can meet you in person and talk about your business challenges. We'd love to share our significant experience of how OpenText products such as Content Intelligence (WebReports/ActiveView), Smart View, etc. can tailor Content Suite to your specific business needs.
As the original inventors of Content Intelligence products, along with members of the original Smart View design team, we are uniquely placed to discuss these topics. But what's even more exciting for us is the opportunity to show you in person how our unique products can dramatically reduce your development and support time, and increase your ability to support, manage and update your customizations. We've also created some well overdue extensions to the original products that may solve some of your current issues.
Drop by and see us at booth #124 (against the wall where the entrances are), or email us at info@ravenblackts.com to book a time to talk to our team for personal demonstrations and to discuss various trial offers we are preparing for OpenText world. I'm personally looking forward to saying hello to clients and old friends in person, and chatting about your Content Server opportunities and challenges.
Comments?
Head on over to LinkedIn to discuss this post!
About the author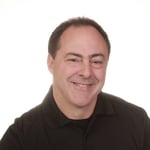 Greg Petti
Greg Petti was the founder of Resonate KT, the original WebReports/ActiveView company. Greg created the first version of WebReports and was heavily involved in all aspects of development, support, training and services related to the RKT products (Content Intelligence). He launched Ravenblack Technical Services in 2019 to focus on working with OpenText Content Suite customers to help them fully realize the value of Content Intelligence through services and products including advanced scheduling technology and a powerful development environment. Review our services below to learn more about how we help you, or contact me for more information.