How to build JavaScript applications for Content Server (using WebReports)
It's been a while since we produced a blog and for a change, we've started producing some new content in video form that we hope you'll find useful and potentially stimulating.
We're producing a set of videos to talk about how WebReports can be used primarily to feed a comprehensive client tool, and how WebReports allow the creation of bespoke request handlers, where the purpose-built API (REST) calls don't meet your needs. This first series of 3 (roughly) 5-minute videos presents an introduction to the basic concept, and following that we'll have videos with very specific techniques and approaches.
Enjoy!
Additionally, if you are looking for guidance or training in the design, development, or support of WebReports based solutions, please consider contacting RavenBlack to take advantage of our deep knowledge and expertise. Visit our contact page, and let's work together towards solutions that are personalized for your business.
Comments?
Head on over to LinkedIn to discuss this post!
About the author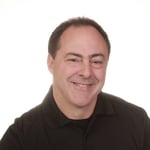 Greg Petti
Greg Petti was the founder of Resonate KT, the original WebReports/ActiveView company. Greg created the first version of WebReports and was heavily involved in all aspects of development, support, training and services related to the RKT products (Content Intelligence). He launched Ravenblack Technical Services in 2019 to focus on working with OpenText Content Suite customers to help them fully realize the value of Content Intelligence through services and products including advanced scheduling technology and a powerful development environment. Review our services below to learn more about how we help you, or contact me for more information.