Application Analyzer 1.3.2 a small but mighty release

The crown jewel of the Ravenblack Productivity Suite—the Application Analyzer—recently underwent a few improvements that make it an even more robust and powerful tool. While version 1.3.2 is a minor release, it still comes chock full of new features.
One of our recent blogs, The tribble effect, talks about the challenges for customers in finding their WebReports and how the analyzer tackles this issue. In this release, we expand this capability to the tool box with a new Aspect that allows you to search for WebReports based on any of the unique WebReport features. Want to find which WebReports are set (or not set) to use a secure token? Want to know which WebReports have "runAsUser" set? Want to know the intersection of any 1,2, or 3 features? It's all in this release. Plus, future versions will extend this to include types of data sources, destinations, etc.
Another significant new feature allows you to list instances of Workflows using various filters. The tool already allows Workflow maps to be mounted or analyzed, with instances displayed in a dynamic table. Prior to this release there was no way to filter the potentially vast numbers of instances by workflow status, sub_workflow status, and names, among others.
The standard Application Analyzer has a built-in audit feature that provides a list of potential issues with any WebReports-based application. As of version 1.3.2, we've started expanding that feature, adding an audit that lists any LiveReports that might need option changes based on performance, security, or robustness. We've also made these reports more hyperlinked so it is easier to go to each object and make changes.
Some other features in this release:
Ability to open a new instance of the analyzer with the existing context already mounted.

Added the connected workspaces volume to the System Browse aspect.

Expanded options for non-text based documents (version list, downloads, etc.).

Added additional editable fields for WebReports.

Expanded editable text files to include properties files under support assets.

Enhanced use of secure request tokens with increased robustness for expiry times.

Miscellaneous issues fixed including issues associated with case-sensitive databases and Linux OS.
You can find the full release notes here.
Comments?
Head on over to LinkedIn to discuss this post!
About the author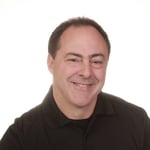 Greg Petti
Greg Petti was the founder of Resonate KT, the original WebReports/ActiveView company. Greg created the first version of WebReports and was heavily involved in all aspects of development, support, training and services related to the RKT products (Content Intelligence). He launched Ravenblack Technical Services in 2019 to focus on working with OpenText Content Suite customers to help them fully realize the value of Content Intelligence through services and products including advanced scheduling technology and a powerful development environment. Review our services below to learn more about how we help you, or contact me for more information.